"And Into the Fire is more than a spectacular thriller: it's essential reading.  Apocalyptic, topical, and frighteningly authentic, here is a book that kept me turning pages deep into the night.  Don't miss this cautionary and important tale of where the world is headed."
-- James Rollins, New York Times bestselling author of The Bone Labyrinth
"Gleason nails the complexities of a horrifying scenario, weaving a terrifying web on treason and danger, all steeped in pure fact.  And that's what makes this book so scary.  It actually could happen."
-- Steve Berry, New York Times bestselling author of The 14th Colony
"A true master of apocalyptic fiction, Robert Gleason has written a gripping and frightening tale on how skillful terrorists could use stolen nuclear weapons on our own cities.  His research is devastatingly detailed and shockingly realistic. We should be scared, all of us--very scared."
-- William S. Cohen, Former Secretary of Defense and New York Times bestselling author of Collision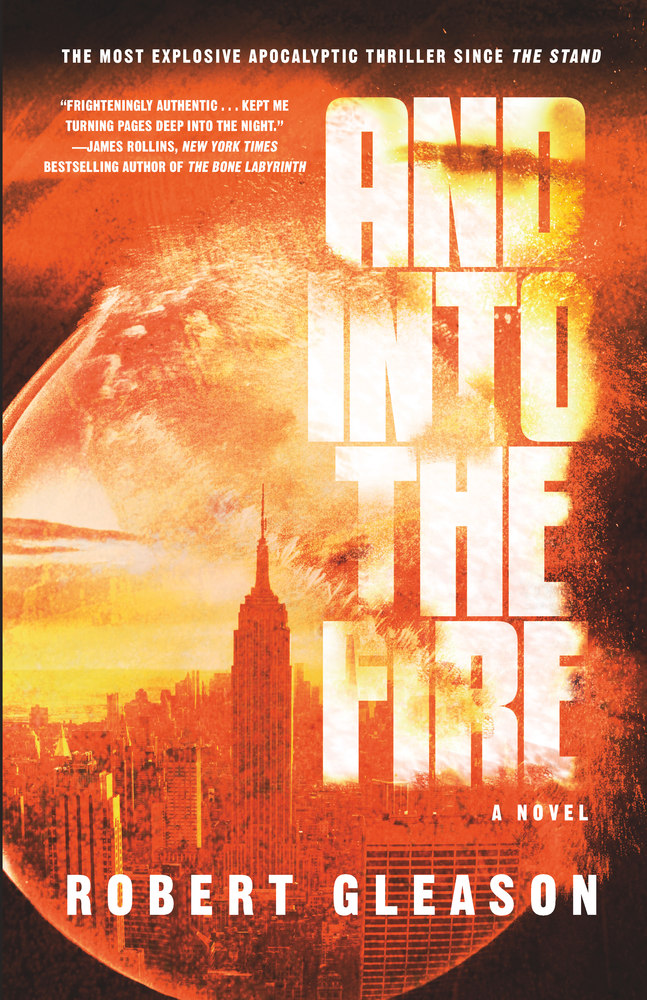 And Into The Fire
THE MOST EXPLOSIVE APOCALYPTIC THRILLER SINCE THE STAND
With an undeniable authority on the subject of all things nuclear, Robert Gleason brings readers' worst fears surrounding nuclear terrorism to life in this character-driven, page-turning thriller,...
This book will be released on June 06, 2017. Have a hardcover copy shipped to you as soon as it is available. Order your copy now.
Robert Gleason appears on Lou Dobbs Fox Business News
Author Robert Gleason discusses his new book 'And Into the Fire.'
Nuclear Terrorists and North Korea
Terrorists and Nuclear Power
Robert Gleason appears on The History Channel
On Prophets of Doom, Gleason observes: "nuclear terrorism ... is the reductio ad absurdum of warfare."
Lydia Lozen Magruder—the great-granddaughter of a female Apache war-shaman—has seen visions of the End since childhood. She has constructed a massive ranch-fortress in the American Southwest,...
The threat of nuclear terrorism and weapons of mass destruction has never been greater, yet, as this devastating exposé makes clear, America's leaders, including the last two Presidential administrations,...